So I'm a little more than 2 months into my Keto lifestyle and figured I'd talk a little about how to know when you're in ketosis.
Generally speaking, once you go below 50g of carbs per day, you're likely to enter ketosis (after a few days of this). I decided to go in it to win it, so I've been at 25g of carbs per day. A lot of people will start at 20g for a good week or two to get into ketosis and then up a little to somewhere between 20-50g. I'm just so used to 25g that I keep it that way. Thankfully fiber carbs don't count - you can subtract fiber grams from total carbs - hence the term "net carbs". This allows me to binge on some avocados and veggies and not go over on my carbs.
Ok, so when I started Keto, I got these Keto strips - or the pee sticks as I like to call them (not to be confused with pregnancy test, which I also refer to as pee sticks).
So these aren't terribly expensive (I think I paid $12 for this), but they're not great to use for the long term. These are great when you first start out because you can see your body has started shifting to ketones. Over time though, you become more adapted and your body starts utilizing your ketones for fuel instead of just dumping them out in the urine. Also, depending on how dilute your urine is as well as if you just ate a really high fat meal can all affect the color of the strips. Mine still show up with color, but some people after a few months it comes up negative even though they're in ketosis.
My new favorite test, and EXPENSIVE might I add, is the blood meter.
Eww, blood. I know, I know. Every time I do this test I get all freaked out. A needle - ah! So, this is accurate, no matter how long you've been doing Keto. This tells you your level of ketones in the bloodstream. I've read that anything above 0.5 is good and that between 1.5-3.0 means you're in the sweet zone. As you can see, I'm in The Zone - woo.
The meter itself is cheap, like $30 or so. The strips, however, are not. If you buy online you're going to pay about $10 per strip. PER STRIP! Some people get them from Canada for about $2.50 a strip, I ordered mine on eBay for $3.50 per strip. Hella expensive. This is not something I use everyday. I've used it a few times to figure out where I need to be eating wise. I know how I'm dieting now and with my current macros that I'm in a good place.
Some people don't bother relying on anything and simply let their body tell them. Most people get what is called Keto breath.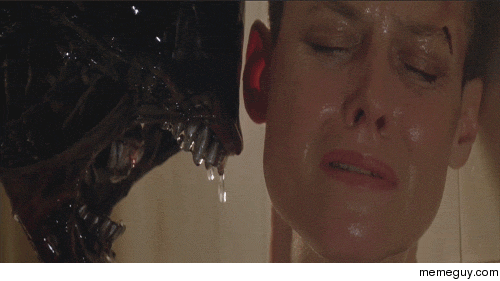 I lucked out and escaped it for a while until I did my egg fast (more on that later). Apparently it's pretty rank - thanks Hubby. I only get it when I haven't eaten in a long time like first thing in the morning or if I forget a meal. Basically your body is burning ketones and the acetone is being released via breath (and sometimes urine - fun fact). Supposedly it goes away within a few weeks or months, but for now I keep a steady supply of gum near by.
I realize this is a lot to do for a diet, but for me it's like a science experiment and therefore sort of fun. As time goes by and I go into maintenance mode, I'll be using the Keto meter more to see how many carbs I can eat without throwing myself out of ketosis. Now I just use it on occasion to make sure I'm on track. It's kind of nice to think my body is surviving off of my ass essentially :)